The Dining Room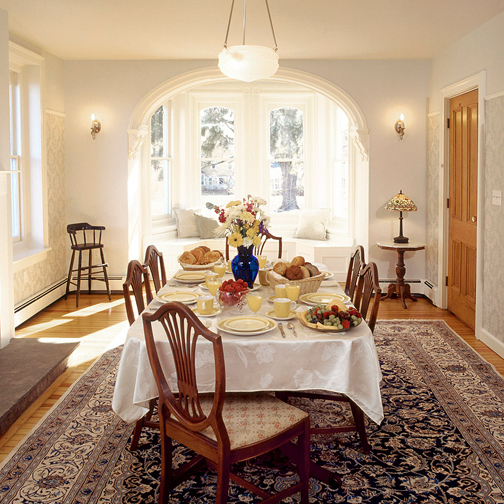 Full breakfast is served in one of our two dining rooms on weekends. Lighter breakfast on weekdays.
If music is your forte, we invite you to express your talent on our grand piano, or you are welcome to bring your own instrument.
Our side porch and yard are a pleasant respite for a breath of fresh air. Our sweeping property offers an opportunity for your morning walk or evening stroll.
The West Parlor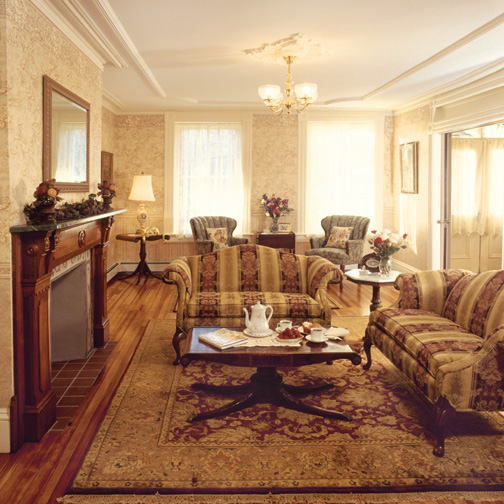 In either of our Parlors, you can unwind alone or with friends while enjoying a refreshing beverage and review events of the day.
Peruse books featuring local interests and area attractions in our quiet Reading Room.
For those that can't get away from the office we can assist your needs. Please make this request upon reservation. Wifi is provided at The Sheeley House.